Krav Maga is a modern combat system adopted by the Israeli Defense Forces. This system is used by organizations around the world today, including counter terrorism and hostage rescue teams. Krav Maga is based on simple techniques that are applicable for men, women and children. We are members of Israeli Krav International (IKI), an organization out of Israel that is constantly evaluating and upgrading our techniques. Krav Maga teaches defenses against knife, gun, stick and empty hand attacks. We will also teach you how to use these weapons to defend yourself. In Krav Maga any weapon will do, if you will do.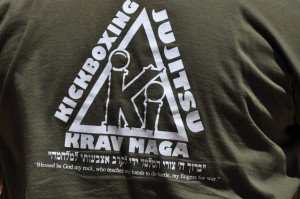 Extreme Israeli
Krav Maga
Classes
Kids Abduction Prevention
The U.S. Dept of Justice statistics of kidnapping children in America estimates that 114,600 non-family abductions are attempted each year, with approximately 3,200 to 4,600 being successful. In another study of unsuccessful abductions, statistics show that 60% children fought back and escaped, 30% ran away and 10% an adult intervened. Most of these unsuccessful attempts were spoiled by the actions of the child. Give your child the knowledge and mindset to fight back and escape. These classes are tailored to each individual group.
Class time and price varies depending on ages and class size.
Please contact us for more information.
Level I – Introduction to Krav Maga
This course is created specifically for the beginner with little or no prior experience with self defense. All ages are welcome. We will introduce you to Krav Maga Basics.
3 hours.
Topics Covered:
History of Krav Maga

Israeli Mindset

Strikes

Grab Defenses

Choke Defenses

Punch Defenses
Equipment Recommended:
Class Size: 4-20 students Price: $95.00 per person
Level II – Introduction to Knife Defense
This class introduces people to defend themselves against an attacker with a knife. There are many different ways a person can be threatened or attacked with a knife. We will cover the most common threats and attacks in this class. Students will also be instructed in simple and basic knife techniques.
3 hours.
Topics Covered:
Various Types of Knife Threats
Various Types of Knife Attacks

Misconceptions about Knife Defenses

Defenses against Threats and Attacks

Basic Knife Techniques
Equipment Recommended:
Forearm pads

Safety Goggles (Racquetball glasses work great!)

Groin Protection
Class Size: 4-20 students Price: $95.00 per person
Level III – Introduction to Gun Defense
This course is designed to educate people in various gun defenses. We cover defenses to the most commonly used gun threats. Students will be introduced to basic handgun techniques in this class.
3 hours.
Topics Covered:
Mechanics of Gun Defenses

Mistakes in Gun Defenses

Various Gun Defenses

Defenses in High Stress Situations

Handgun Techniques
Equipment Recommended:
Class Size: 4-20 students Price: $95.00 per person
Level IV- Stick, Carbine and Ground Defense